LUGANO, Switzerland • Pharmaceutical CDMO specialist Cerbios-Pharma SA (Cerbios) will again be a key presence at the  12th World ADC conference Digital San Diego Edition happening from the .11th to the 14th October. Cerbios will be presenting its Proveo division in the CMC stream and in the virtual booth promoting advanced integrated solutions in antibody drug conjugates.
New organisation

The presence of Proveo and Cerbios in this latest event maintains an continual relationship with the World ADC franchise hosted by Hanson Wade, with participation at the past six conferences in Europe and the USA, both as physical and online events. For World ADC 2021, the Cerbios/Proveo team will present details and implications of the recent reorganization that saw Proveo become part of Cerbios. This allows Cerbios to handle contracts, communication, logistics and Program Management in order to simplify the CDMO operations for ADC development and manufacturing.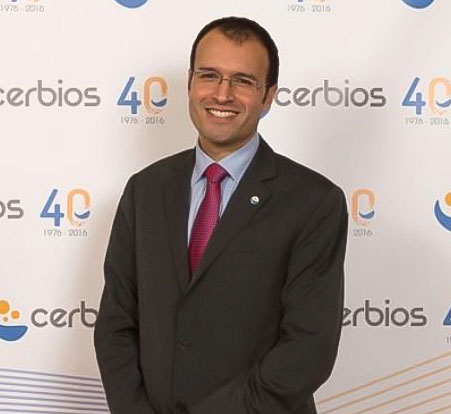 Integrated one stop shop solution
Full details on this will be provided by Business Development Manager Dr. Vítor Sousa, who will be talking about 'PROVEO: An integrated solution for ADC manufacturing' as part of the Manufacturing Track. Dr. Sousa, has extensive experience in development and manufacturing of ADCs and other biotherapeutic products such as mAbs, enzymes, protein conjugates and Advanced Therapies. His presentation will show how the PROVEO platform provides a set of clear advantages in end-to-end development, including a tailored service platform, simplified supply chain, integrated project management with coordinated Quality Management, all supported by an integrated manufacturing network.
Networking opportunities
Dr. Sousa will be accompanied at ADC World by Christoph Winterhalter, Senior Vice President for Business Development at AGC Biologics, and Matthias Beck, Deputy Director of Business Development for Oncotec Pharma Produktion GmbH, representing Proveo partners. Together, they will be participating in the range of networking activities coordinated by Hanson Wade on its digital platforms. "We are looking forward very much to connecting once again with the ADC World community," said Dr. Sousa. "We have found this series of events to provide excellent platforms for networking and developing new business opportunities," he added.