LUGANO, Switzerland • April 13th, 2022 • We are proud to announce that Pharma Tech Outlook named Cerbios as Top CMO for 2022.
A panel of experts and members of Pharma Tech Outlook's editorial board defined the pool of companies noteworthy in 2022 and our innovating end-to-end services were evaluated as worth to gain the magazine cover story in April issue.
We thank Pharma Tech Outlook  for giving us the possibility to share with the magazine readers more about Cerbios and its long term strategy in the CDMOs scenario, started in 2000 with the first production of an HPAPI and now still proceeding with investments both on HPAPIs and ADCs.
We invite to read the full article at the following link.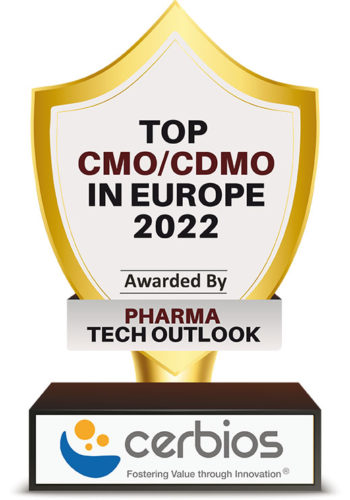 About Pharma Tech Outlook: it's a monthly publication that brings to the subscribers from the pharma industry sector solutions, news, product trends, solutions and many more. The magazine brings forth a clear insight into design, development, manufacture, evaluation and dosage of drugs including breakthroughs in pharmaceutical infrastructure, tools and equipments.