LUGANO, June 28th, 2021 • Swissmedic approved Cerbios' new HPAPI plant
Cerbios-Pharma is pleased to announce the approval by Swissmedic of its new HPAPI plant, which forms the latest addition to its plan of expansion into the manufacture of highly potent drug substances.
This new production line is dedicated to highly active products with containment allowing OEL up to 30 ng/m3 and enabling manufacture up to 35 kg batch size.
The new plant, featuring reactors up to 1000 L and pressure-filter-dryer, will extend the manufacturing capacity and complement the existing HPAPI facilities with a broad range of batch sizes and services.
Christian Suà, CEO: "With these implementations Cerbios is continuing its program of investments and expanding its offer of CDMO services for the manufacture of highly potent drugs, which represent one of the strategic cores of our business".
The recently introduced equipment amplifies the company's know-how in technologies such as preparative purification at medium/high pressure and nanofiltration, key for the manufacture of HPAPIs and cytotoxic payloads used in ADCs.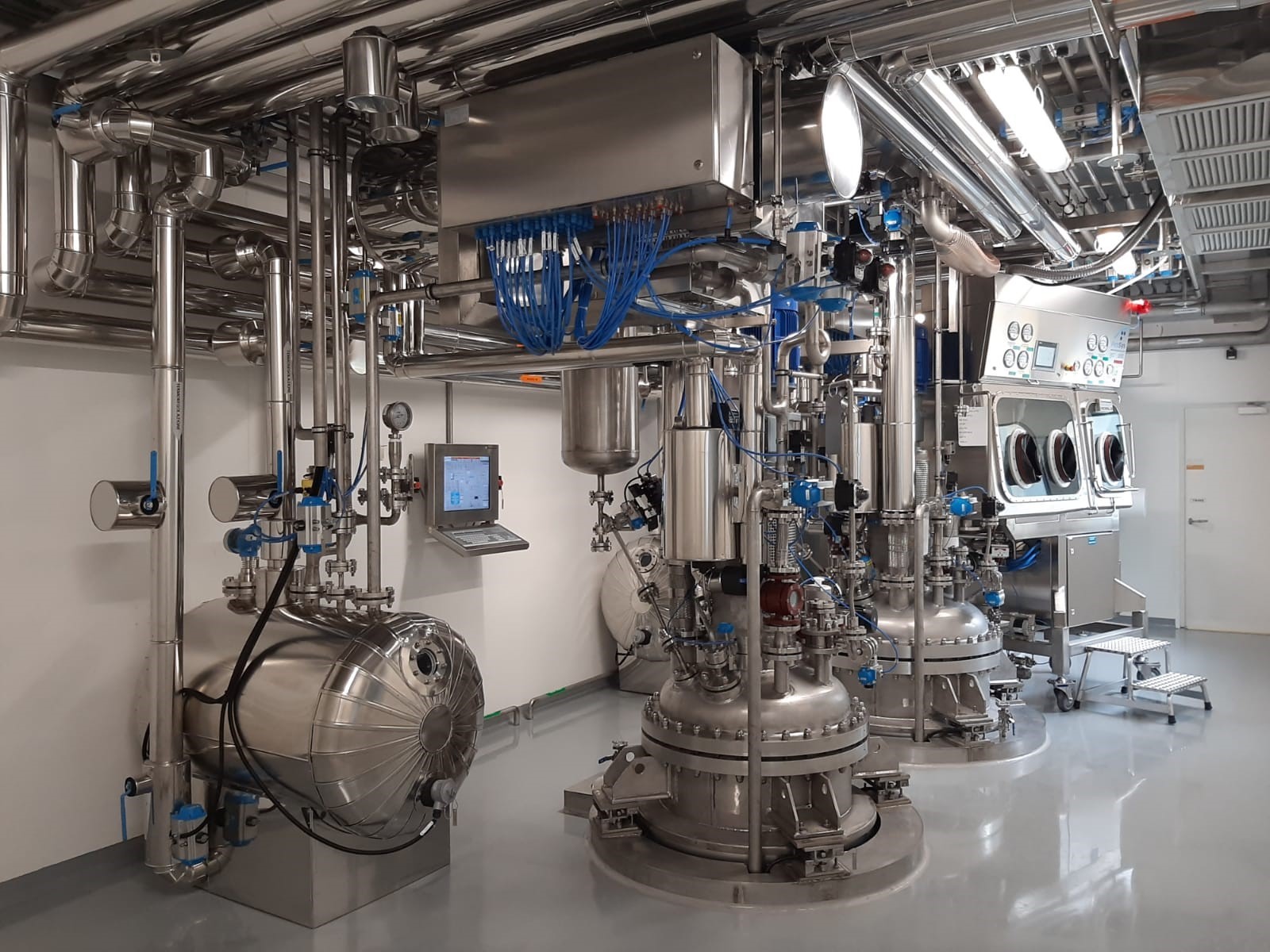 For more information please contact:
Cerbios-Pharma SA
Phone :  +41 (0) 91 985 63 11
Fax :  +41 (0) 91 985 63 25
Email : sales@cerbios.ch
Or use our online contact form.